On
Sale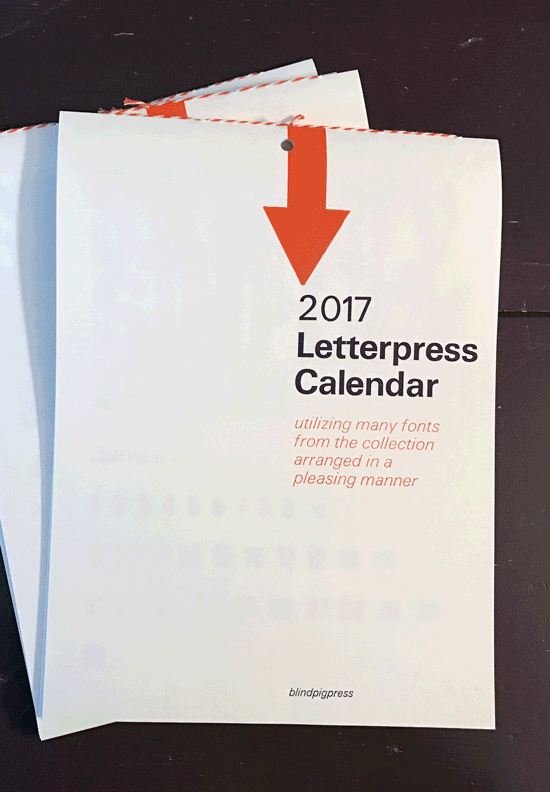 2017 Letterpress Calendar
$

40.00
we have carefully printed a 9"x12" letterpress calendar for the 2017 (and january of 2018!).
the calendarium itself uses handset Univers metal type in two colours. the month is identified by the orange saturdays and sundays. we have left it up to you the user to fill in the significant of the year for yourself.
the decorative aspect of the calendar is printed with hand-arranged and hand-inked wood type : warm grey for the warm months and cool grey for the cool months.
everything is printed on mohawk via cool white vellum 80-pound text paper and handsewn. our patented 1/4"-hole™ is used to hang the calendar wherever you wish it to be hanged!