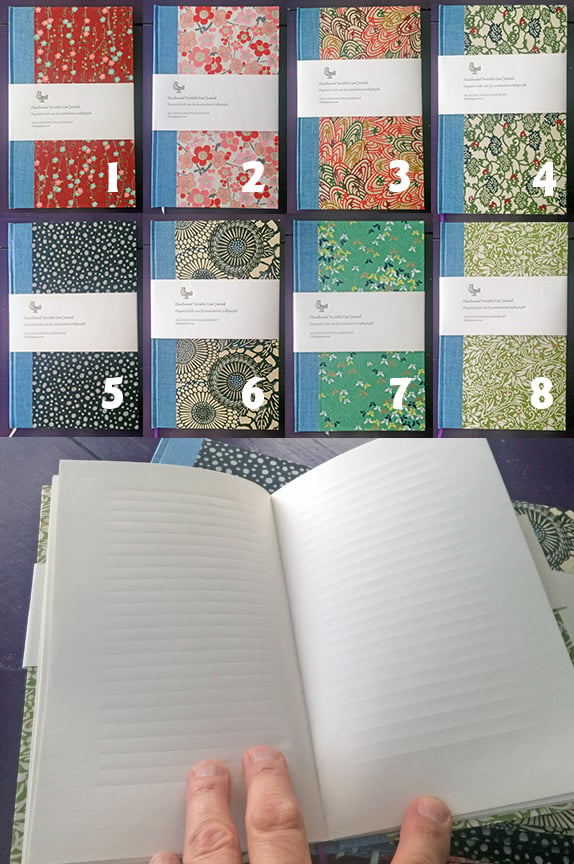 Handbound 'Invisible Line' Journal
$

35.00
Do you have trouble staying within the lines when you are writing? Don't like lines at all? Want to impress your friends and crush your enemies? Then these notebooks are the cat's nightware.
Our proprietary blindpigpress Invisible Line technology allows us (humble as we are) to emboss the lines into the paper, and this allows you to write seamlessly on a page free from any inked lines whatsoever.
These journals are handsewn, bound and covered in a variety of delightful Japanese decorative Katazome-shi paper and the inside pages are lovely-to-write-on cream text weight paper. The spines are light blue bookbinding linen. They even have a ribbon, so you won't lose your place where you're writing and stuff.
They measure 5.5 x 8.75" (14 x 22.2 cm), which makes them ideal for slipping into a carrying bag of your choice—or just holding them close to your heart.
Functional, sturdy and beautiful.