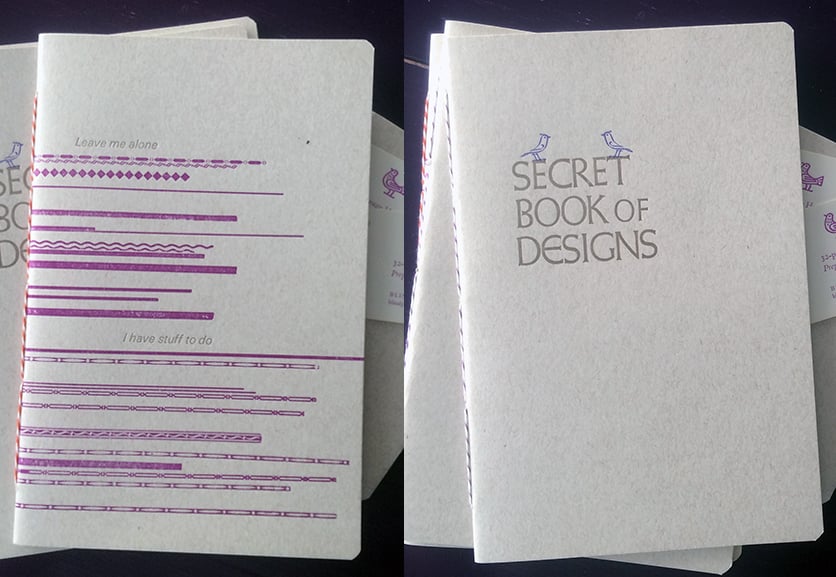 Handbound Letterpress Notebook (6x9")
$

8.00
Do you have something pithy to write down? Have a big brain? Just want to look cool? Then these little doohickeys are just the berries.
The covers are letterpress printed in two colours (violet and gold) from handset metal type and metal decorations which come from the vast blindpigpress archive. We fold the inside pages by hand and sew them ourselves using decorative threads. Then we trim them down and round the corners. Add a cool letterpress label, and you they are ready to go.
The 6x9" (15.3 x 23 cm) size means they can be carried anywhere whilst doing just about anything. This perfect size allows them to be stored in a handbag, backpack, laptop bag, or any other carrying vessel you own or desire to own.
Sturdy, fun, and uniquely beautiful.